As always, Galliano was a clear favourite (and always will be!), alongside Viktor & Rolf, Issey Miyake and Alexis Mabille. I was however, slightly disappointed with Ricardo Tisci and even Decarnin. Givenchy just didn't inspire me like it usually does, and whilst I love the toughed up punk version of Christophe Decarnin's newest offering, I couldn't help but feel the cut & shaping was just so similar to previous seasons.

Phoebe Philo was, as usual absolutely spot on with the cut & styling this season. Love the simplicity yet complex cut going on at Celine for S/S 2011.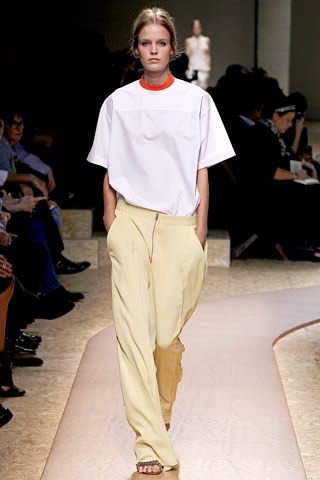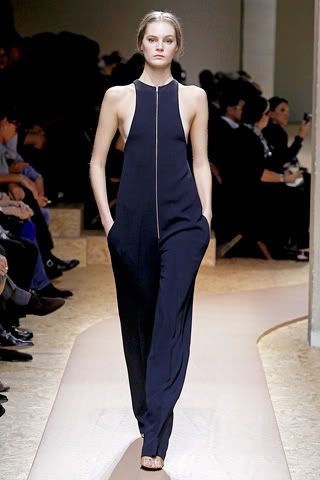 But surprisingly, this season, it's actually Watanabe that's stolen the show(s) for me. The twisted nautical theme has such an original feel to it..how does he always manage to do that?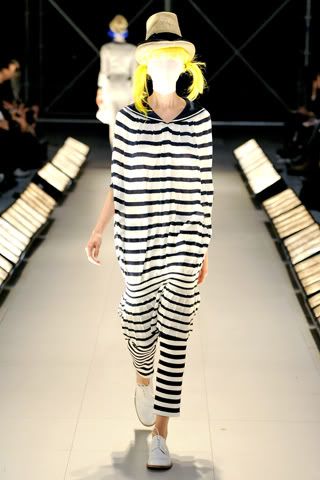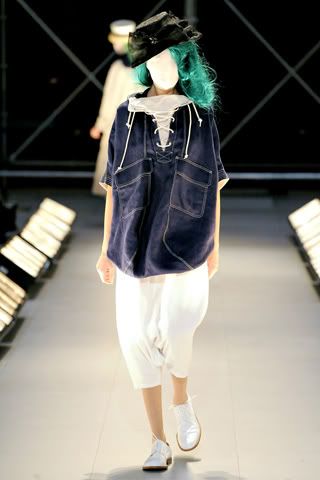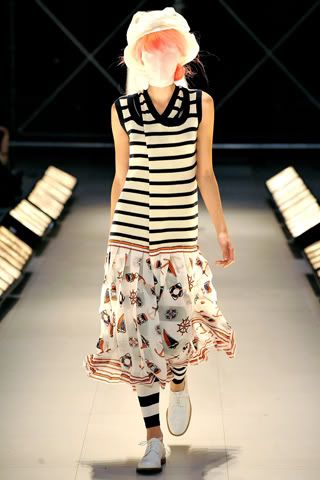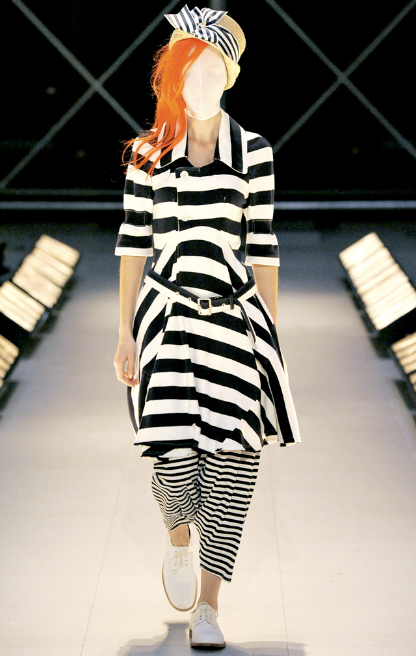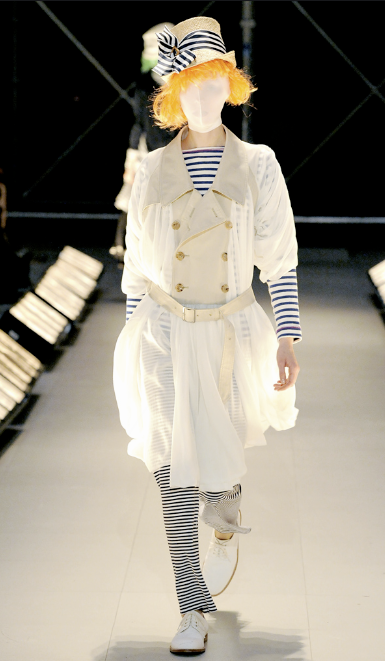 Sheer genius in every sense. Deconstructionist cuts never cease to amaze me.

Also; not usually being a massive fan of the typical Italian designers..(Cavalli and Versace excluded!), having just written a press release for Armani, I have to say I was quite inspired by the Femme Bleue theme!

Images courtesy of Style.