Words by Jasmine, photographs by Johnny Wallace.
On Monday 1st November, Kate Moss launched her final collection for Topshop. All week, posters had been displayed around the store and in the window displays with 'See you on Monday at 7pm, love Kate x' scrawled across them.
At 6pm, the queue was at least 100 deep.
The crowds had gathered by 7pm, the DJ arrived with a suitcase full of vinyl for the evening, and soon there were excited cheers and cameras and phones flashing away at the arrival of Sir Philip down the triple escalator, shortly followed by Ms Moss, coveting the blood-red lipstick look and a sweeping full fringe.
The store was so busy with people shoving left right and centre to get a glimpse of Kate that I'm pretty sure no one was actually looking at her collection supposedly based on 'her own wardrobe'. However a lot of people were very happy to see her bring back several previous limited edition items such as the panther dress and her iconic fringed jacket.
As for her 'DJ set', I'm not even sure she made it up on to the podium. She was only on the shop floor for around 20 minutes before she left!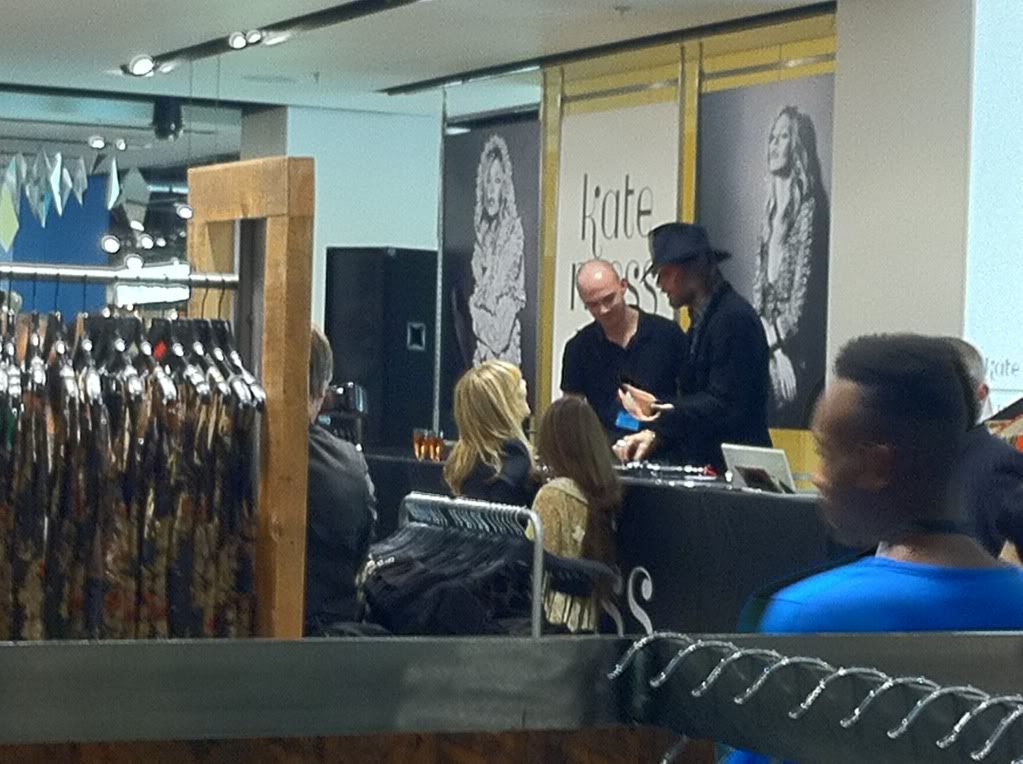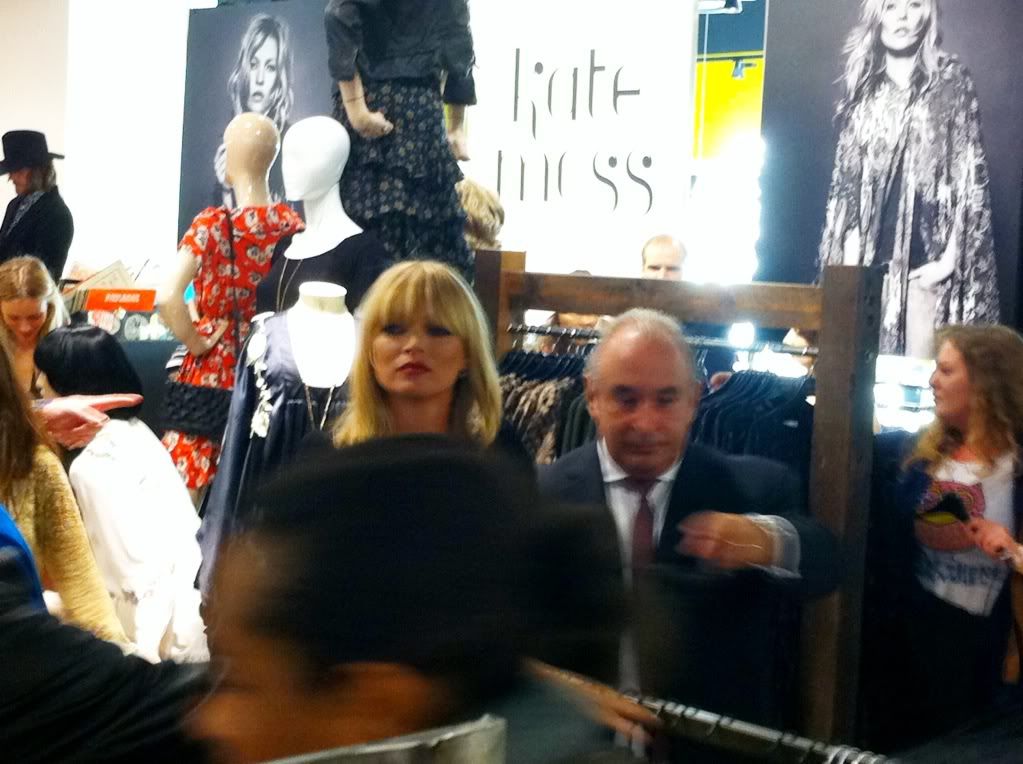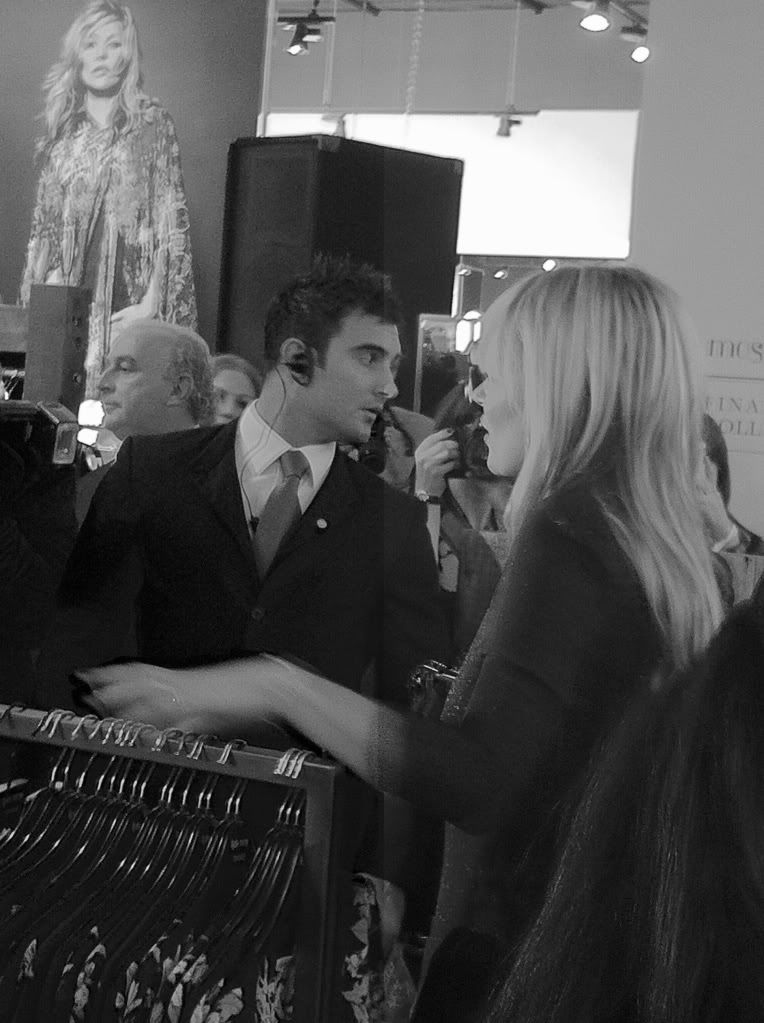 Either way, the highlight of the night for me was the mysterious DJ with the ridiculous hat. It was so nice to hear old skool motown and funk, with James Brown, Cream and The Stranglers thrown in the mix, as opposed to the angsty girl band mix tape they have been blasting on repeat for the last 3 months!




Huge thank you to Johnny Wallace for capturing the moment and giving me permission to share these! Images copyright of Johnny Wallace.