A subdued colour palette, velvet, zips and an excellent cut are the features that best sum up Jaeger London's Autumn/Winter 2010 catwalk show. A contrast between a sharp, tailored fit and an experimentation with drape gave the collection a classic, yet up to date feel. A set of earthy colours defined the main pieces, with subtle injections of colour via an unusual print, almost resembling a patchwork pattern.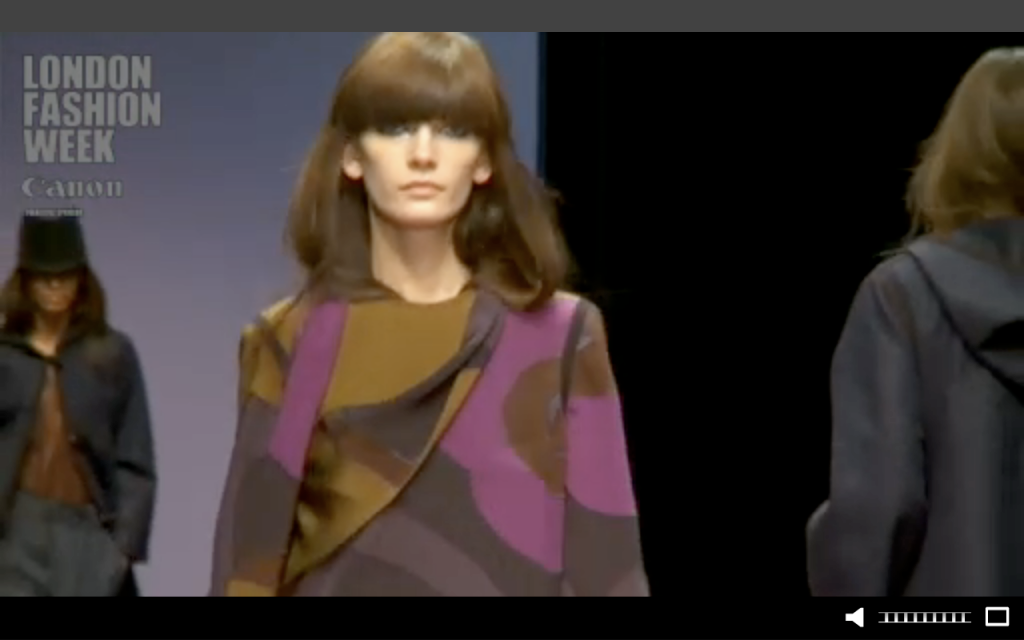 Detailing on garments was original yet innovative, with a vast amount of attention being focused in this area. Zips were used as decoration, horizontally across knees and thighs on trousers, creating interest as well as a close fit. Perhaps one of the highlights of the collection was a pair of slim-fitting velvet trousers sporting the zip decoration, as modelled by Freja Beha Erichsen.
The use of a technique similar to laser cutting was apparent on several pieces, allowing colour from garments underneath to show through.
Cinched in waists are looking set to be big news once more for Autumn/Winter 2010, and Jaeger London encouraged this trend fully. Closely fitted waist belts accompanied dresses and high waisted pieces, refreshing the page on the hour glass figure.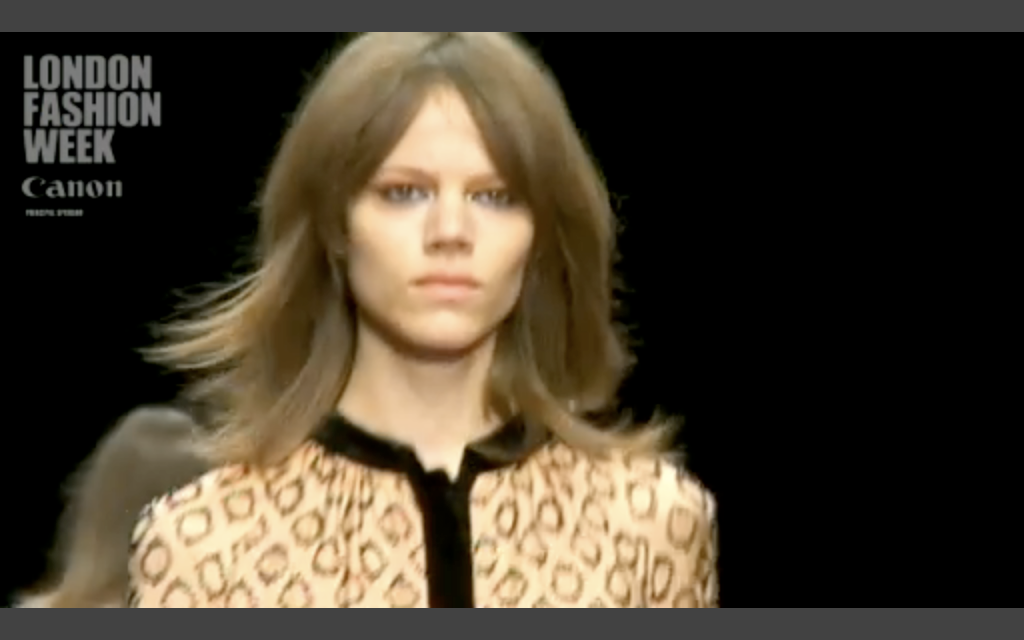 The catwalk set a focused and serious atmosphere in the room and this was matched by an intrigued audience, who appeared to be eagerly anticipating each outfit. Beautiful tailoring of trousers and jackets in particular attracted much attention, and will no doubt consequently result in a sell out collection!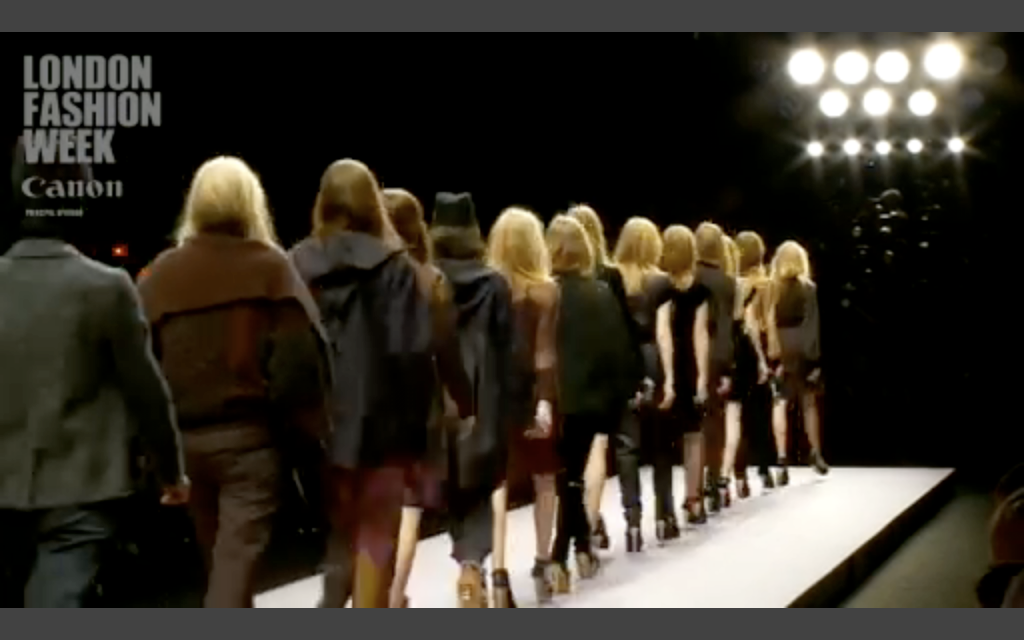 Images from the LFW live stream show.