I really wanted to catch the Maison Martin Margiela exhibition on at Somerset House this summer, but unfortunately I was really busy and missed it (by a day as well!) Having moved home for the rest of this year now, I started redecorating my bedroom in June, and MMM's white objects were what directly influenced my decision to go for a white theme. That and the fact that I'm far too indecisive to pick a specific colour scheme!

MMM's exhibtion '20'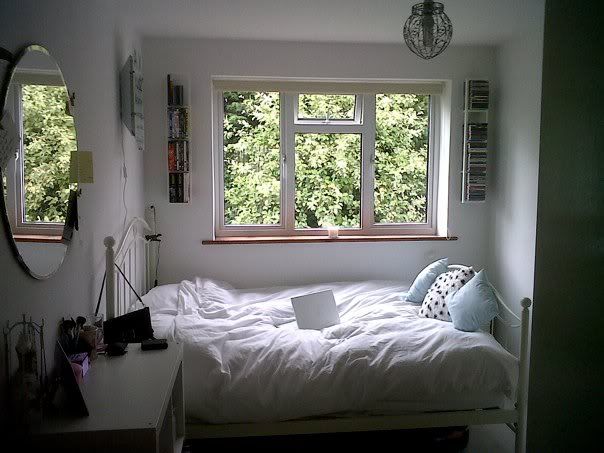 My finished bedroom
Images courtesy of MMM's facebook page & my camera.