I love that Topshop are the only high street brand to have a slot at London Fashion Week..and the Unique colletion failed to disappoint once again this year. I still don't think any season is ever going to top S/S 2010 with the shark prints for me personally, but this season certainly comes close! The atmosphere in the flagship has been absolutely buzzing this weekend too, with loads of models popping in between shows. We've had the shows set up to play in store which attracted a great deal of attention as well! These are some of my favourite backstage shots.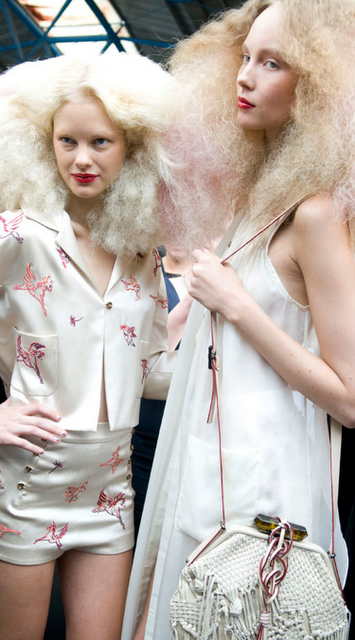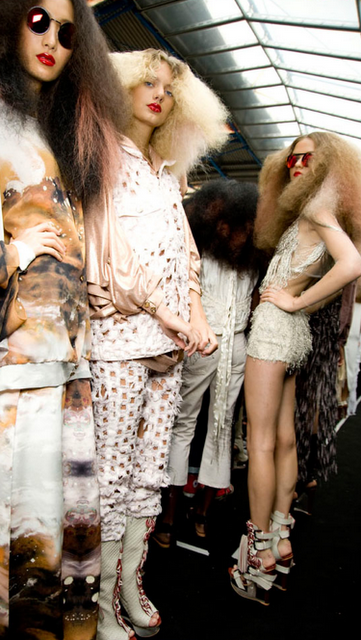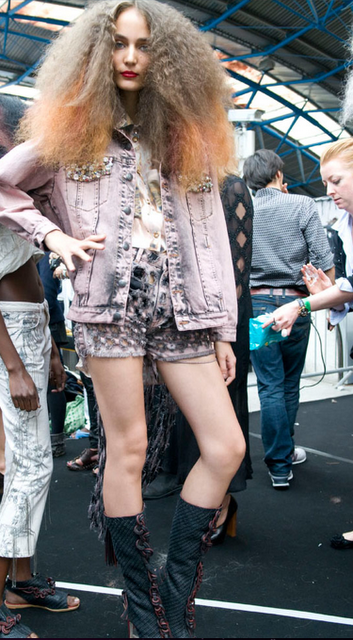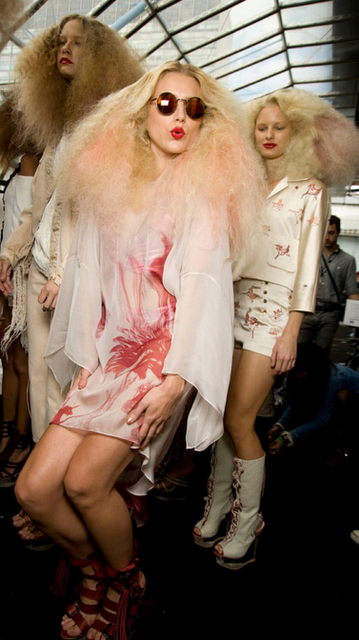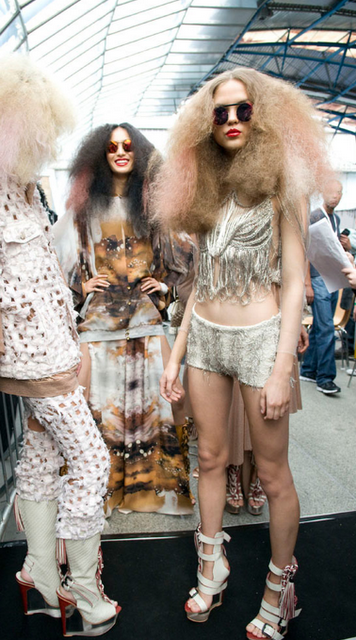 Also... the perspex wedges are amazing!

Images courtesy of Inside Out.