Hearing Christmas songs everywhere the last few days reminded me of a great opportunity I was given a few Decembers ago. In 2005, Radio 2 held a John Lennon tribute to the life of The Beatles front man. Various British artists across the UK were asked to choose a Beatles/Lennon song to cover and record in a live session at Abbey Road Studios, London.

I was invited to form part of a small choir to sing the choir's part of "Happy Xmas War Is Over" with Badly Drawn Boy.


There was a great turnout of artists for the live session, including The Delays, Jamie Cullum, Katie Melua, Paul Weller (although I didn't see him unfortunately), The Sugababes (when they were Keisha, Heidi and Mutya!) and Stereo MCs.


The Sugababes covering 'Come Together'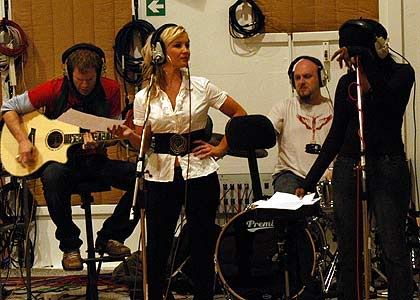 Jamie Cullum covering 'Real Love'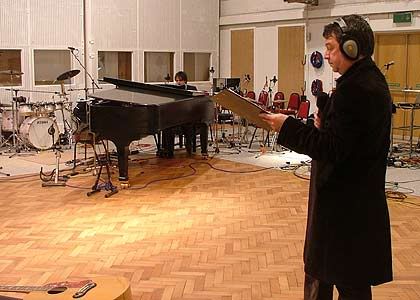 The Delays covering 'Beautiful Boy'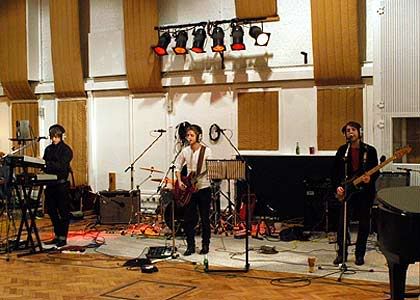 Katie Melua's beautiful cover of 'Lucy In The Sky With Diamonds'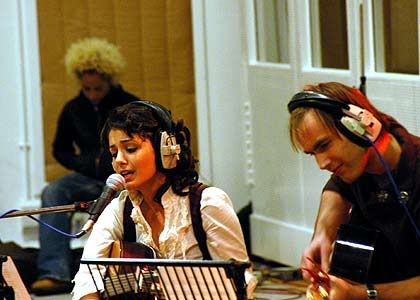 You can view the rest of the gallery
here
, but unfortunately the radio show has been discontinued now because it was so long ago.

It was a great evening, and was a really nice way to celebrate the life of such a legend within the music industry. I met some great people, and managed to land myself 5 days work experience at Badly Drawn Boy, Snow Patrol and The Verve's record management company too!

Images courtesy of
Radio 2
.