Observation whilst walking down the road to post some
pretty envelopes
the other day, I noticed my street has quite a few artistic pieces to display.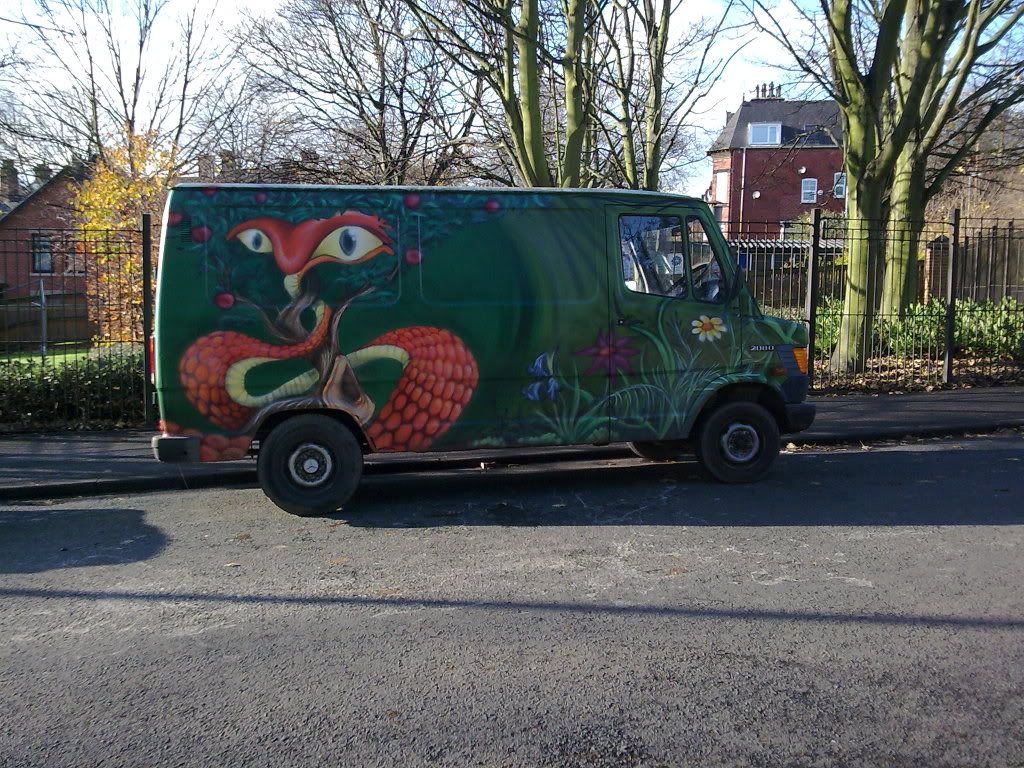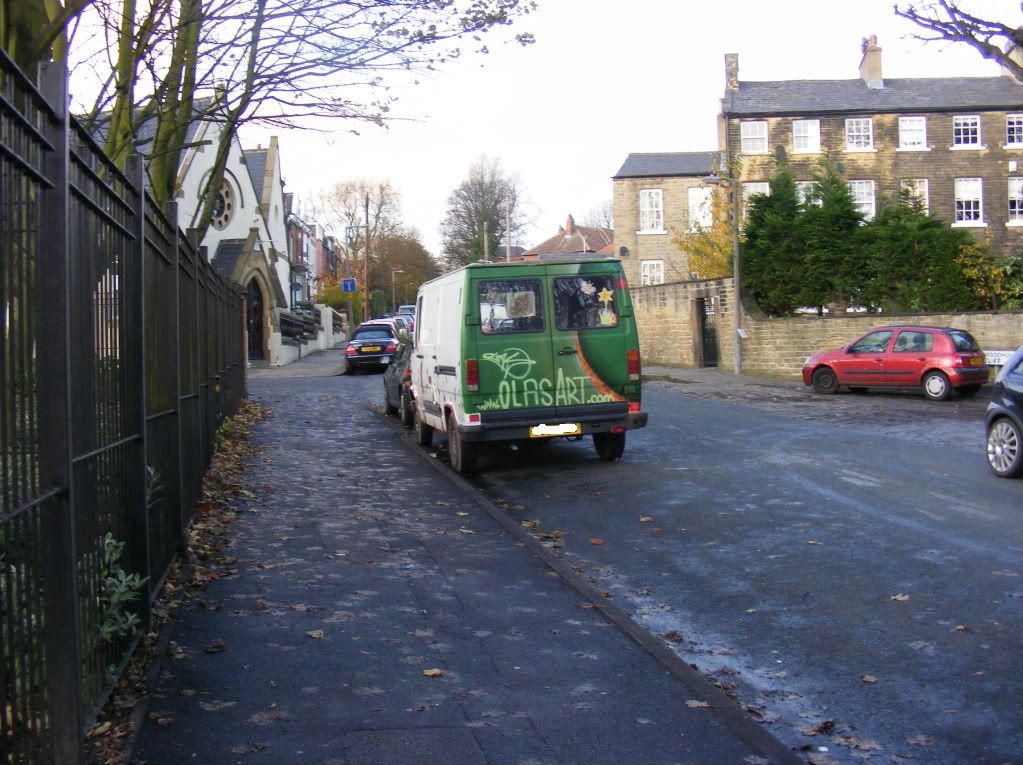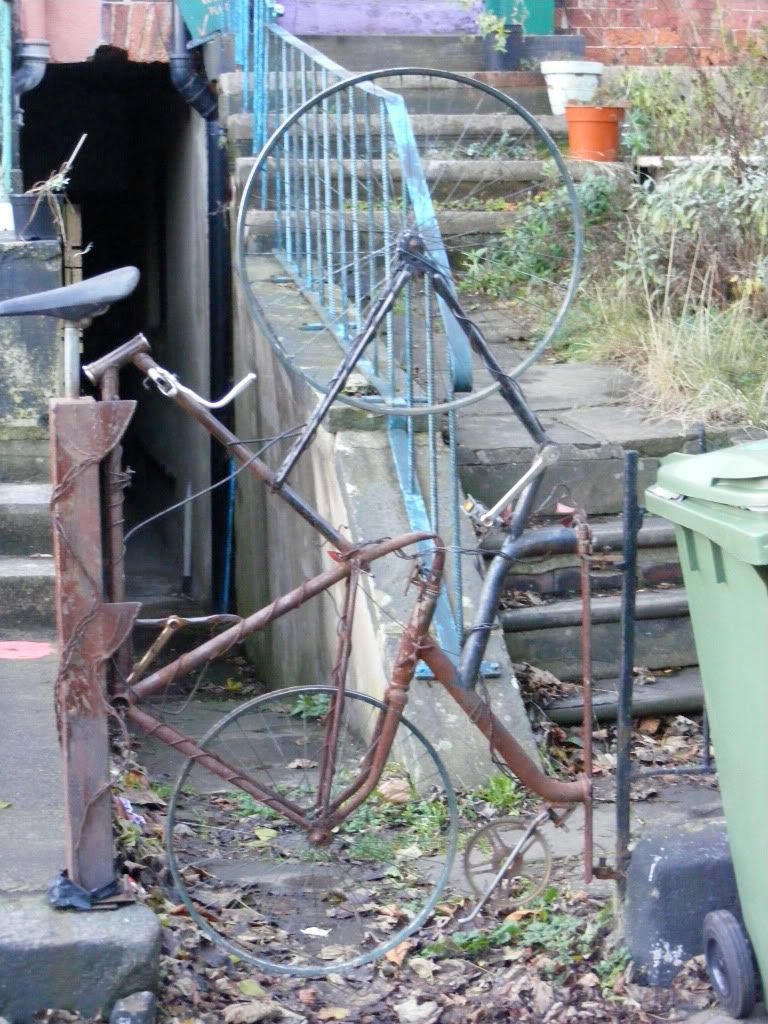 The van was painted by Nikolas at
Olas Art
. The magic marker dog & cat have only just appeared on the side of that container, and I think the bicycle gate is amazing!
What's on the street where you live?
Images from my camera.