Today I was lucky enough to listen to my second lecture given by Colin McDowell..this time within my own 20th Century Fashion module. A highly entertaining and involved presentation about his thoughts and views on the subject, had everyone listening intently. Growing up reading the Sunday Times Style magazine (I used to collect the 'Fashion Moment' pages!) and having previously seen Colin in
conversation with Donatella Versace
, this was an inspiring hour for me, particularly as my favourite designer is John Galliano, and a lot of the lecture was spent discussing his amazing contribution to the fashion industry.
I managed to snap a quick phone picture at the beginning of the lecture, of Colin with David, the head of fashion at Leeds University..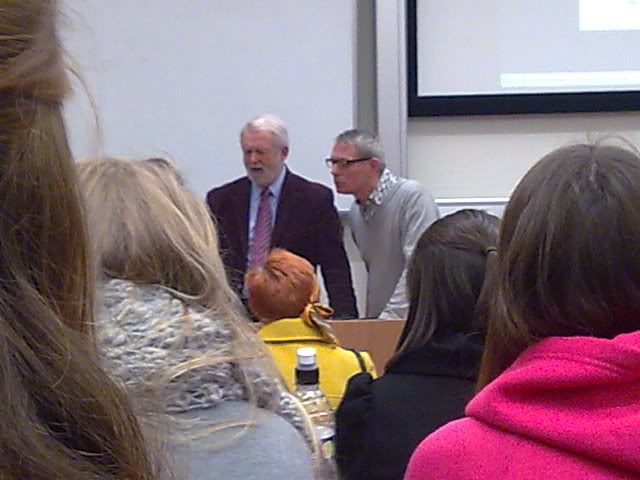 But I think this picture just sums the whole thing up...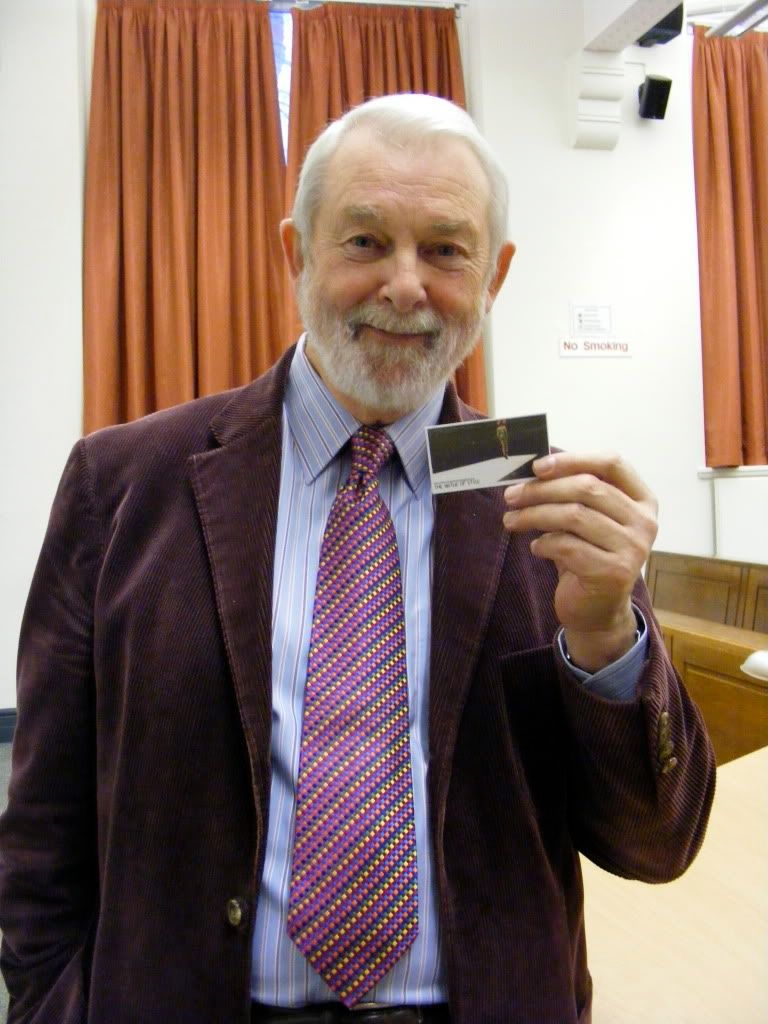 Wow.
Images from my camera/s.