In my first year of my degree, I was required to learn to knit, from scratch, over a period of eight hours of lecturing. Having never picked up a set of knitting needles prior to this brief, it was challenging to say the least. We were required to produce fabric samples of rib, pearl, striping, intarsia, fair isle, pointelle and shaping. At the end of the six week project, we had to produce a garment front.
These are some examples of a few of my samples; striping, shaping and pointelle holes.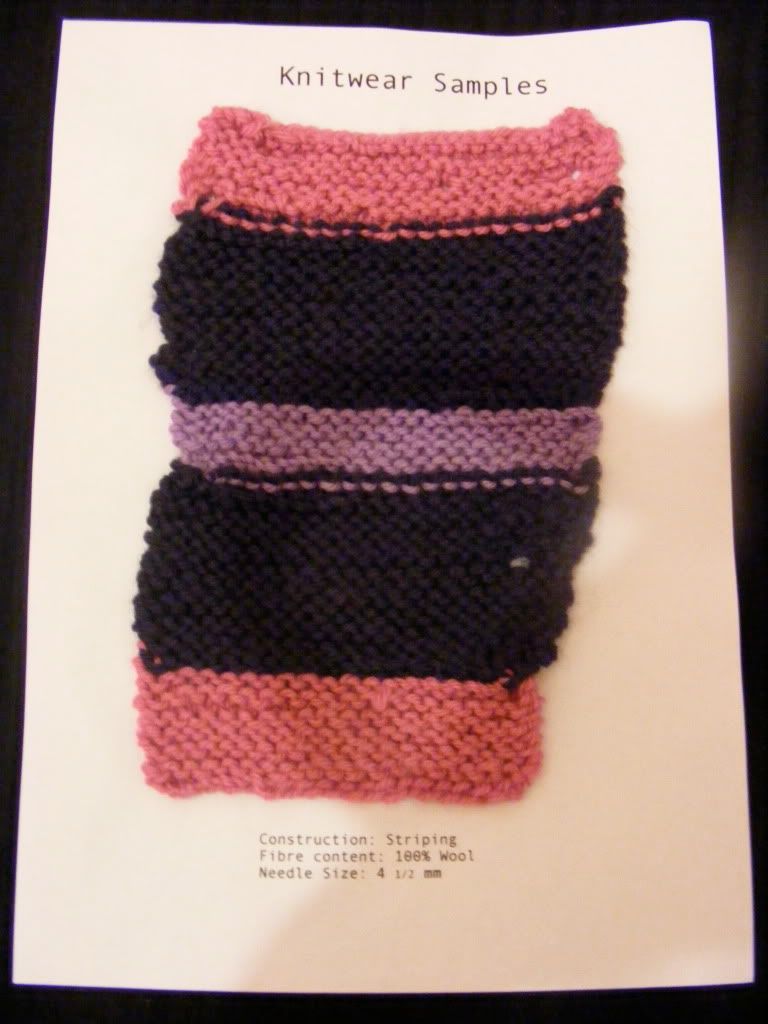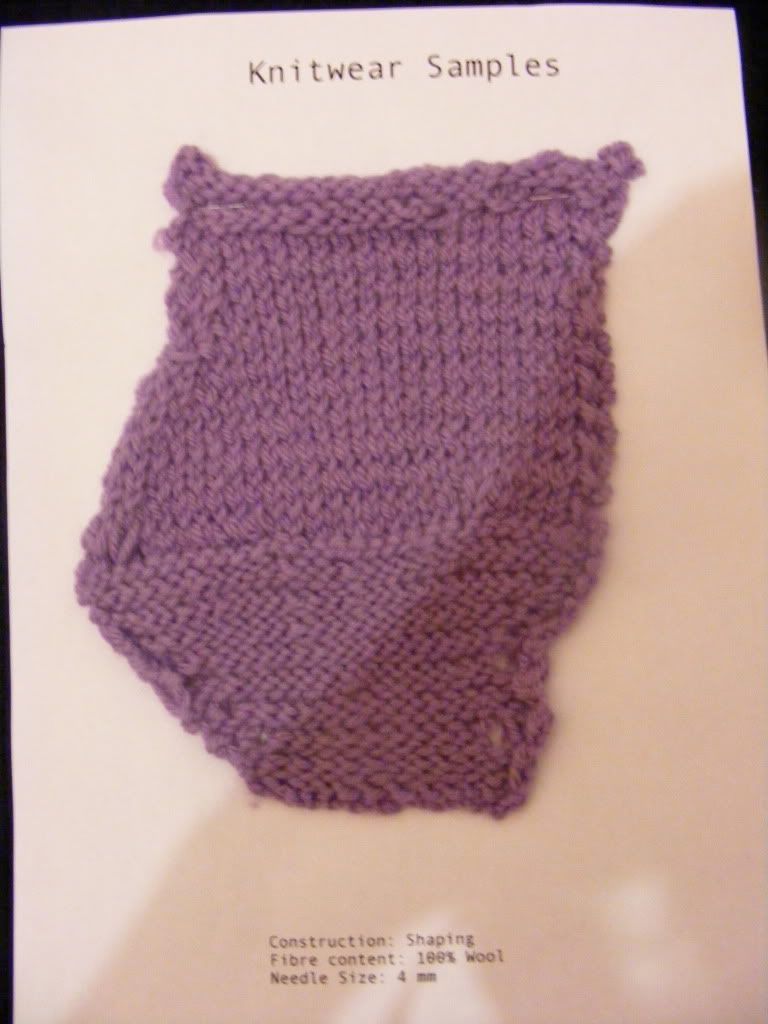 My final piece took over fifteen hours of knitting to produce!


I won't lie..I haven't picked up a set of knitting needles since..
All samples are my own, and images from my camera.