As part of my group's work on Maison Martin Margiela, we were required to produce a customer profile board, mood and fabric boards. As Emma is studying the menswear pathway, we made a women's and men's board for each.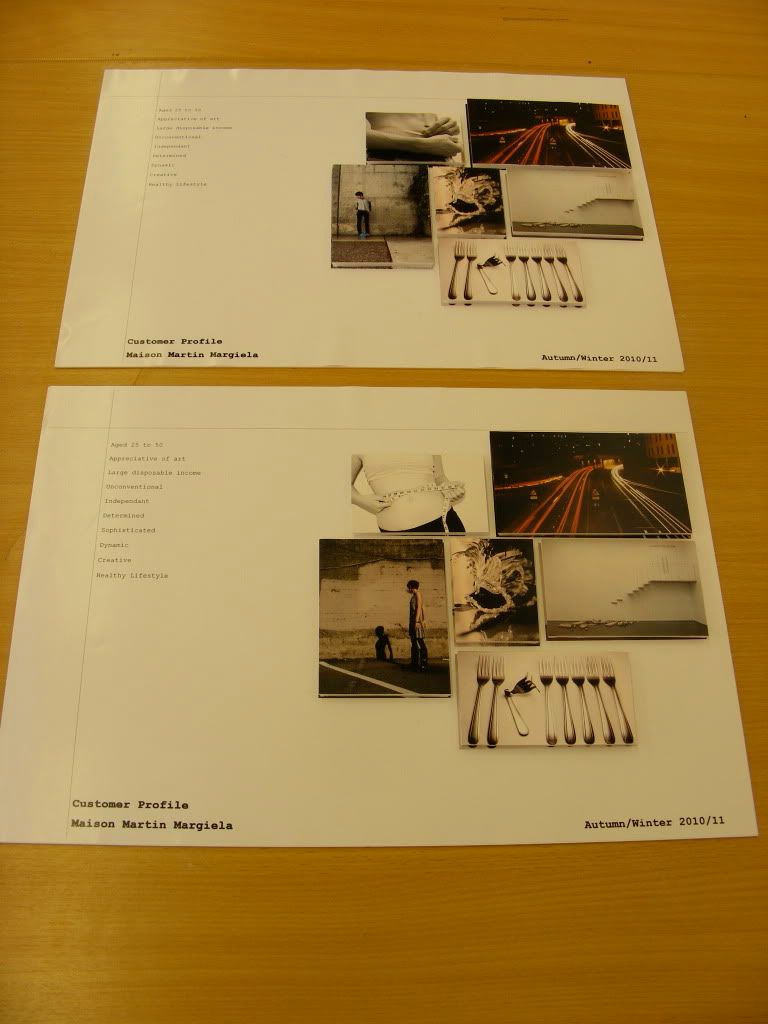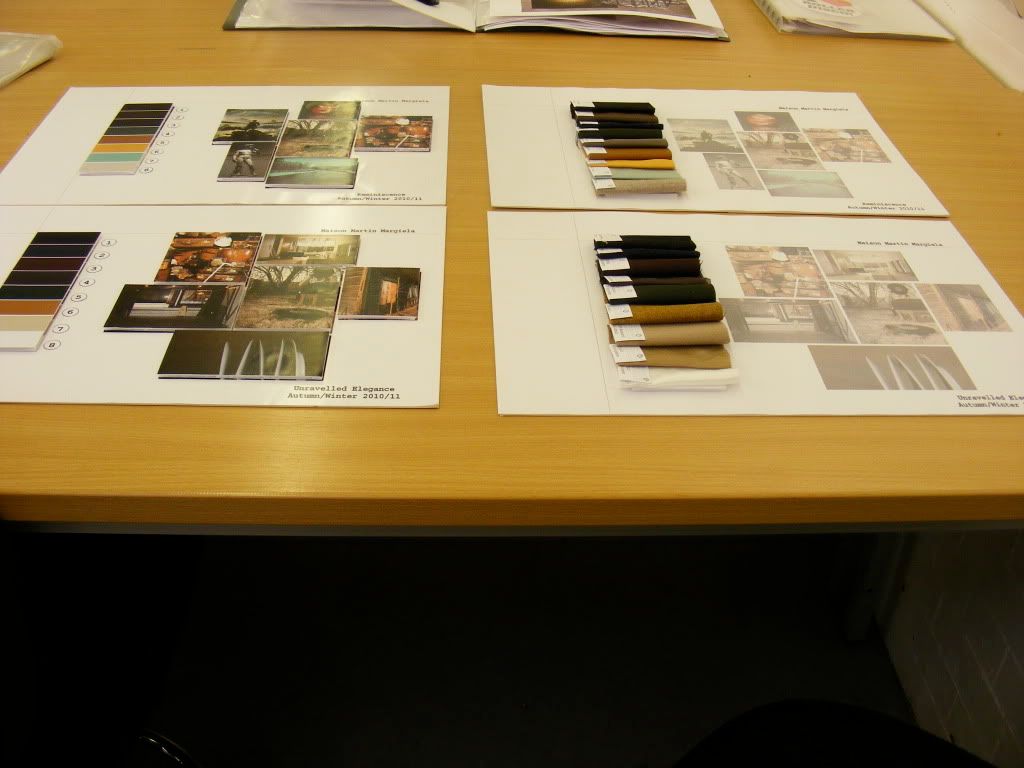 Boards created by Emma Coady, Charlotte Pickering, Sophie Wells & myself.
Images from my camera.