In October of 2007, I was lucky enough to attend a unique lecture at London College of Fashion. Hosted by Colin McDowell, the evening was an interview with Donatella Versace. I wasn't sure who I was more excited to see, as Colin McDowell has been one of my favourite fashion journalists since I started reading Style magazine. But equally, I have always had a soft spot for Donatella's takeover of the Versace line.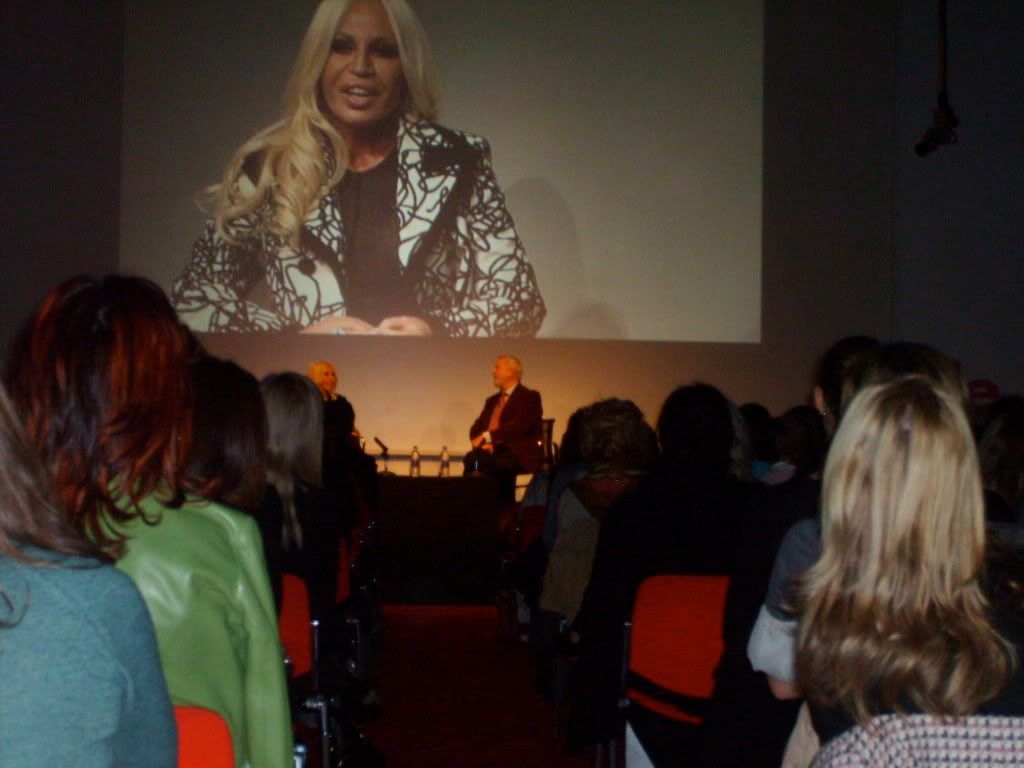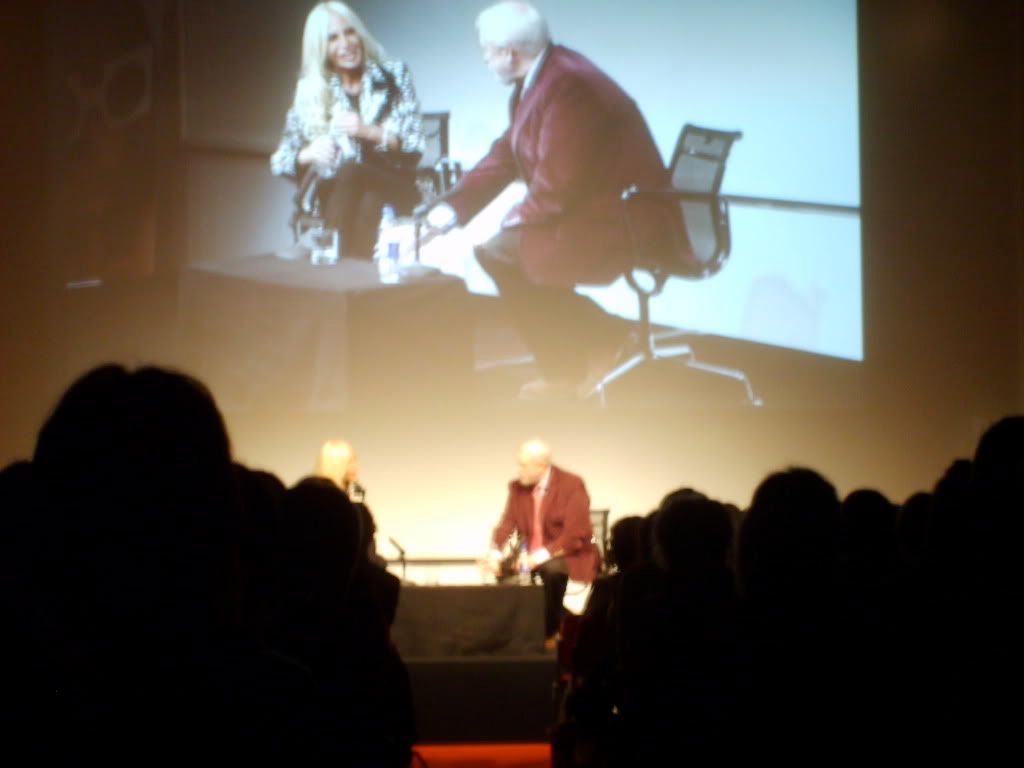 It was a fantastic opportunity to gain an insight into a designer's mind. There was also a chance to ask questions at the end, and I knew if I didn't I would always regret not asking Donatella something. Unfortunately the question I wanted to ask about models and the size zero debate (carefully worded due to her daughter's eating disorder) was asked by the person before me, so I had to think of a question on the spot..very difficult to do when Colin McDowell and Donatella Versace are looking at you expectantly! I asked a question about the brand's advertising and the choice of locations etc in the end, and was very pleased to receive an answer from Donatella that started with "That's a good question"!
I'm not sure if the highlight of the evening was speaking to Donatella, or standing with Christopher Kane at the end!


Images from my camera.